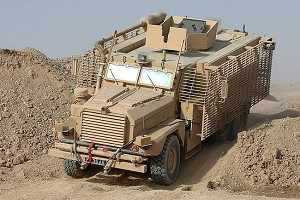 The Prime Minister announced to Parliament today plans to buy 140 additional Mastiff vehicles to enhance the mobility and protection afforded to our troops on operations in Iraq and Afghanistan.
MoD intends to finalise the deal for 140 of these battle-proven and highly popular vehicles in the next few weeks.
Secretary of State for Defence Des Browne said:
"Mastiff has proved its value on operations offering high levels of protection against mines and roadside bombs. Today I am pleased to announce our intention to purchase 140 extra Mastiffs.
"It's my job to make sure we are delivering the best equipment we can for our Armed Forces. The extra Mastiffs will give us a real increase in capability for our troops."
The MoD is currently in discussions with the US Government to agree the export from Force Protection Inc.
Mastiff is just one of a whole range of protected vehicles being used on operations including Challenger 2, Viking, Bulldog, Warrior, Vector, and Snatch.