Military Equipment From Bumar To India
Category: Contracts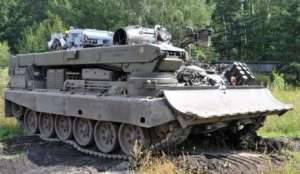 On 17th January 2012, a contract with an Indian company of BEML Limited to deliver 204 WZT-3 Armoured Recovery Vehicles (Wozy Zabezpieczenia Technicznego WZT-3) was signed.
High quality, of the equipment offered by Bumar Group,as well as high level of cooperation with the Indian partner allowed to sign the fourth contract between Bumar and BEML Limited to deliver armoured recovery vehicles. Polish party has already supplied 352 WZT-3 vehicles.
BEML Limited is a public company, controlled by Ministry of Defence of India. It was established in 1964 and 61% of its shares belong to Minister of Defence.
In October of 2011 BEML Limited was appointed by Ministry of Defence of India as the main supplier of WZT-3 vehicles.
Indian market is strategic for Bumar, which further emphasises the importance of the signed contract, as well as long-term and well-established cooperation with BEML Limited.
The contract, apart from the delivery of 204 WZT-3 vehicles itself, also includes within its scope a package o technical support, final assembly, receipt procedures, testing of completed vehicles, as well as technical assistance, which aims to provide BEML with capacity to produce selected components in their own plants. It is so called "indianization process", therefore local production, in which BEML Limited will be the contractor.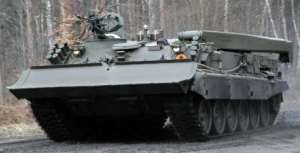 The level of the aforementioned "indianization" is critical to the value of the contract, which will go directly to Bumar. The final value of the contract will be adequate to the size of the transfer of technology and the level of involvement of Indian local industry in implementing the contract. The aggregate value of supplies for the Indian Army reaches USD 275 Mio. Indian components participation is provided at 35%.
It is a sensible example of "win-to-win" philosophy, according to which both Polish and Indian parties will benefit.
Zakłady Mechaniczne Bumar-Łabędy – main contractor – will provide the first batch (8 units) of the WZT-3 vehicles to India in the first quarter of this year. The contract gives plants in Gliwice –in which restructuring process was carried out – stability in every area of activity and structure of the company. This applies both to economic and technical development stability, as well as production area.
The contract will be carried out in batches in accordance with the approved schedule. Its completion is scheduled for the end of 2014.
During signing of the contract to deliver WZT-3 vehicles, an agreement was also signed concerning technology and research cooperation to work out the Indian version of armoured recovery vehicles on the chassis of ARJUN Indian tank, which is the solution to the Indian industry in the area of basic tanks of the third generation.
Bumar
26.01.2012

Share...





Bumar Labedy represents the PT-17 MBT on the MSPO 2017
07.09.2017
Rheinmetall at MSPO 2017
06.09.2017
Jenoptik receives follow-up contracts for retrofitting Leopard 2 tanks
22.03.2017
Jenoptik to supply equipment with a value of 22 million euros to Poland for military land vehicles
21.10.2016
BUMAR LABEDY S.A. Zaklady Mechaniczne
Discuss