Optex Systems Receives $841,000 in Initial Orders for Its Advanced Laser Protected Periscopes
Category: Defence Industry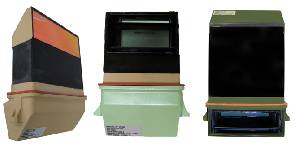 RICHARDSON, TX -- Optex Systems, Inc., a wholly owned subsidiary of Optex Systems Holdings, Inc., a leading manufacturer of optical sighting systems and assemblies for domestic and foreign militaries, today announced that it has received $841,000 in orders for its laser protected periscopes with an option for an additional $841,000 from the U.S. Army Contracting Command.
Optex's periscopes will be installed in the Abrams U.S. military land vehicles, which are main battle tanks used by the U.S. Army. The Company's laser periscopes come with optional laser protection in both glass and plastic, to protect soldiers' eyes during battle.
"Optex is a market leader in military-grade optical products and this order further cements our relationship with the U.S. Army representing several compelling value propositions for the Company," said Danny Schoening, Optex's CEO. "This demonstrates the superiority of our military periscopes as a best value solution with world-class field performance. Through this established customer, we are able to expand our order base to provide a recurring revenue stream while strengthening our foothold in the market. We take pride in providing great optics solutions for our soldiers who are utilizing and maintaining the current Abrams fleet. We remain committed to our focus on development and innovation and anticipate many forthcoming purchase orders."
ABOUT OPTEX SYSTEMS
Optex, which was founded in 1987, is a Richardson, Texas based ISO 9001:2008 certified concern, which manufactures optical sighting systems and assemblies, primarily for Department of Defense (DOD) applications. Its products are installed on various types of U.S. military land vehicles, such as the Abrams and Bradley fighting vehicles, Light Armored and Armored Security Vehicles, and have been selected for installation on the Stryker family of vehicles. Optex also manufactures and delivers numerous periscope configurations, rifle and surveillance sights and night vision optical assemblies. Optex delivers its products both directly to the military services and to prime contractors.
Optex Systems
23.04.2016

Share...





Discuss