Milrem Signs Contract for the Latvian BV206 Maintenance
Category: Contracts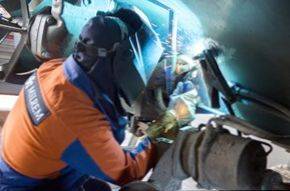 Patria's subsidiary Milrem LCM has signed a framework agreement for the maintenance and repair of BV206 tracked vehicles with the Logistics Command of the Latvian National Armed Forces. The agreement is valid for eight years.
There are around a hundred BV206 vehicles with different configurations in Latvia. Most of the repairs are extensive, and Milrem will work in close cooperation with Patria's Finnish subsidiary Millog, that has a solid experience of BV206 including upgrade packages.
"We are looking forward to a close cooperation with the Latvian Armed Forces and to grow it further. We have a solid know-how of partnerships with defence forces in life-cycle support services, particularly in northern Europe. And we believe that this agreement is a good basis for us to grow further in the Baltic countries", says Ugis Romanovs, Managing Director of Milrem SIA in Latvia.
Sergyi Way
25.04.2019



www.army-guide.com
Share...





Robotic Warfare Systems Will Bring Disruption to the Battlefield, Milrem Robotics' Study Finds
25.04.2019
Kongsberg and Milrem Robotics Showcase a Robotic Antitank and HMG System at AUSA
14.10.2018
Nexter, a company of KNDS, presents its strategy in the field of robots
18.06.2018
MBDA and Milrem Robotics to Develop Anti-Tank UGV
18.06.2018
Discuss