PLASAN SASA Introduces Its Latest Ballistic Armour Solutions At DSEI 2007
Category: Defence Industry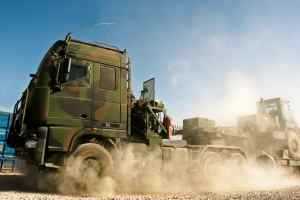 DSEI, September 11, 2007 -- Plasan Sasa, a world leader in the design, development and manufacture of combat-proven ballistic armour solutions, will showcase its latest solutions at DSEi 2007, which will take place September 11-14, 2007, Excel London, UK.
The Company showcases examples of its exceptional flexibility in vehicle design and armour solutions for a wide range of today's unique requirements. The SandCat, an armoured DAF truck, and two 8x8 armoured platforms will be on display at the company's Stand No. 2027, located in the main Hall.
Designed to answer the complex challenges of today's modern battlefields, the company's applications are fully optimised for protection, weight, and cost. Plasan's solutions - based on its technological expertise, unique capabilities, and field experience - have been integrated by the Israeli Defence Forces and by customers around the world, for whom the name Plasan Sasa has become synonymous with armour.
An Expanding Role in the British Defence Industry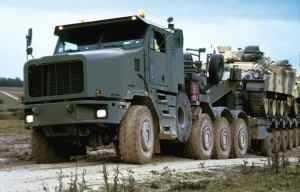 Plasan Sasa has a successful track record in the British defence market. The company cooperates with Permali Gloucester Ltd. – a partner and authorised supplier for the Ministry of Defence on projects such as add-on armour systems for the SCIMITAR & SPARTAN Reconnaissance Vehicles, RAF (Royal Air Force) Chinooks, and the Wheeled Tanker Program. These cooperative ventures form the foundation for the company's increasing contribution to this important market.
MRAP - Mine-Resistant Ambush Protected Project
As sub-contractor for ITEC, Plasan is supplying the US Marines with battle-proven ballistic armoured protection for 1200 MRAP (Mine-Resistant Ambush Protected) vehicles, designed to safeguard military personnel and property from the threats of IEDs (Improvised Explosive Devices), RPGs (Rocket Propelled Grenades) and SAFs (Small Arms Fire). Supporting multiple mission types, the MRAPs will be delivered by the end of February, 2008, in a contract valued at over $200m.
Advanced Armour Solutions for Today's Complex Needs
Based on today's most advanced technologies, Plasan develops armour solutions for a wide range of applications and platforms - including light patrol vehicles, HMMWVs, trucks, and APCs. Modular and lightweight, these solutions enhance crew survivability, improve multi-hit performance, and enable increased mobility.
Leveraging the company's exceptional capabilities, Plasan's global projects cover a wide spectrum of solutions of varying complexity: (1) Add-On Armour, in which kits are provided for operational vehicles that require urgent armour upgrades in the field; (2) Chassis-Up, in which the company receives the chassis and builds the armour to complete the vehicle; (3) Built-to-Print, in which the company receives the complete platform design and builds the entire armoured vehicle; and, (4) Complete Hull Design, in which the company receives the hull and designs and builds the vehicle from the hull - up.
In every project, Plasan's team is involved in all stages of the customisation process, from design and development - through post-delivery services. The company takes pride in its high level of customer service, and the quality of its solutions, which meet the strictest international standards, including those of NATO and the USA.
Unique in the industry, the Company's expertise covers four of today's major ballistic technologies - Metal Composite, Composite Ceramic Armour, SMART Technology Armour, and high performance Polyethylene Armour. The sophisticated utilisation of these cutting-edge technologies - combined with exceptional engineering, as well as modularity and flexibility built into every solution - enable the company to quickly respond to evolving requirements, supplying fully integrated, end-to-end solutions to meet the specific needs of every manufacturer, including kits that can be rapidly assembled and maintained in the field.
!Close Cooperation with Leading Platform Manufacturers
Plasan Sasa is one of the few companies approved by the U.S. Department of Defence to supply advanced add-on armour for lightweight military vehicles and trucks. The company's solutions are used in a wide range of military truck fleets, including Oshkosh Medium Tactical Vehicle Replacement (MTVR), M915, DAF and Volvo, as well as Oshkosh vehicles for the US Navy.
PLASAN SASA
17.09.2007

Share...





Production of ALAN armored cars is in place in Kazakhstan
10.12.2017
LM Havoc 8x8 Demos High Levels of Crew Protection in Marine Corps
25.09.2013
Oshkosh Defense Showcases Special Forces Vehicle Expertise at SOFEX 2012
06.05.2012
Oshkosh Defense Exhibits Protected Vehicle Capabilities at LAAD Security
10.04.2012
Discuss