Patria`s mortar systems have not been used to fire cluster ammunition in Libya
Category: Army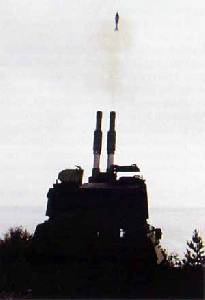 During the last weeks Patria has been increasingly contacted about the possibility that Patria`s Nemo 120 mm mortar system or Patria Hägglunds` AMOS 120 mm mortar system would have been used in Misurata, Libya to fire 120 mm cluster ammunition (MAT-120) produced by a Spanish company Instalaza S.A. Patria strongly rejects this possibility. None of AMOS or Nemo mortar systems are in use of the parties in Libya.
And Patria does not develop, produce or sell cluster ammunition products.
The suspicion has likely been created by a misinterpretation of publicly available information. A small quantity (305 pcs live plus 230 pcs of inert ammuntitions) of MAT-120 rounds were imported to Finland in 2005-2007 for for the program for the Finnish Defence Forces. Patria and the Finnish Defence Forces terminated that program in 2009.
The left-over ammunitions (136 pcs live) are owned and stored by the Finnish Defence Forces. No MAT-120 ammunition imported by Patria has been exported out from Finland.
Patria Hägglunds has a licensing agreement with a US company, AAI Corporation, concerning AMOS. However, under this agreement, no AMOS mortar systems have been produced by AAI. The export of Patria Hägglunds know-how or components related to AMOS are also under the Finnish export control mechanisms.
Patria
07.07.2011

Share...





BAE Systems` CV90 increases lethality by testing SPIKE LR anti-tank guided missile
14.01.2020
Milrem Signs Contract for the Latvian BV206 Maintenance
25.04.2019
Eurosatory 2018: Patria 6X6 - Multifunctional transport capacity far into the future
12.06.2018
BAE Systems and Milrem LCM Sign Maintenance Support Contract for Estonian CV90s
19.04.2018
Discuss