Saab Logs Order from the Norwegian Army for Training System
Category: Training And Simulators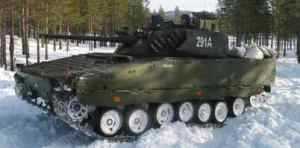 Saab has received an order for a training system to the Norwegian Armed Forces with a total value of MSEK 69 (euro6.76 million).
The order is part of the system for supporting the training of units and soldiers which has been operational for several years. The Norwegian Army is working to create a realistic training environment which offers an accurate picture of the reality that soldiers will face during missions where the reality is different to that in Nordic countries.
Extended training capacity
The order includes simulators for tanks and small arms, increased capacity for communication systems plus a targeting system that can be used with more than 40 different vehicle systems, facilities and constructions.
"Norway is one of our biggest customers for training systems. The order is a confirmation that our systems provide good training value for the customer. This order extends the Norwegian Army's training capacity, and adds new features and capabilities," says Claes-Peter Cederlöf, Marketing Manager at Training and Simulations.
Sergyi Way
05.02.2010



www.army-guide.com
Share...





BAE Systems` CV90 increases lethality by testing SPIKE LR anti-tank guided missile
14.01.2020
Kongsberg and Milrem Robotics Showcase a Robotic Antitank and HMG System at AUSA
14.10.2018
Supacat delivers the first production HMT Extenda Vehicle to Norway
21.06.2018
BAE Systems and Milrem LCM Sign Maintenance Support Contract for Estonian CV90s
19.04.2018
Monch, Office for Sweden / Norway
Discuss