Qualification of the NEXTER Battle Management System SIT V1 for the French Army
Category: Defence Industry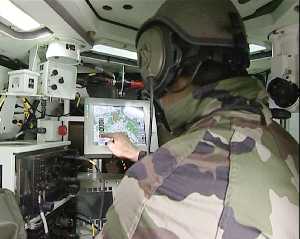 The French Defence Procurement Agency (DGA) formally qualified the NEXTER Battle Management System SIT V1 on 31st August 2007.
This qualification is the result of the successful operational trials, conducted with a squadron of the 1st Foreign Legion Cavalry Regiment, on upgraded AMX 10 RC, VB2L and VBL (armoured cars).
The overseas operations of this regiment in Ivory Coast also confirmed the outstanding performance of the SIT V1 BMS, notably its easy operation and the operational advantage it provides. The contract signed with the DGA covers the equipping of 650 French Army combat or command vehicles with the SIT V1.
As of today, more than 150 systems are already in service, on the Leclerc MBT, the AMX10RC, the VBL and the VB2L. The qualification of the SIT V1 BMS and its integration into the overall command chain has transformed battlefield digitisation into reality.
NEXTER
11.10.2007

Share...





TEMPORARY COMPANY GROUPING EBMR MEETS ITS DELIVERY OBJECTIVES FOR 2019
14.01.2020
CZECH REPUBLIC SIGNED THE ACQUISITION CONTRACT FOR 62 TITUS
30.07.2019
KMW and Nexter join forces on Main Ground Combat System
21.06.2018
With the TITUS® mission orchestration, Nexter asserts its position as a global player in the digitization of the land defense
20.06.2018
Discuss