Meggitt Training Systems Awarded $25 M Support Contract with Canadian Armed Forces
Category: Training And Simulators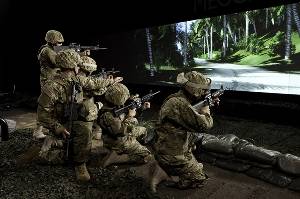 Meggitt Training Systems (Quebec) Inc. has been awarded a $25 million, three-year contract from Public Works Government Services Canada on behalf of the Department of National Defence, to provide in-service support to the Canadian Armed Forces for Meggitt's Small Arms Trainer (SAT) and Indirect Fire Trainer (IFT).
The contract includes operator and maintenance support for related training activities, incorporating onsite support for health, usage and equipment monitoring at major bases across Canada.
The Meggitt SAT simulator system supports individual and group training across the spectrum of military, paramilitary and security operations. Meggitt's IFTs are used to train soldiers in forward observer, fire direction center and mortar crew skills proficiency.
"Meggitt has been a proud supplier of weapon simulation to the Canadian Armed Forces for more than 20 years," said Andrea Czop, president of Meggitt Training Systems (Quebec), Inc. "We remain a committed partner supporting the operational readiness of Canada's soldiers, sailors and airmen with advanced simulation and training systems."
Meggitt
26.08.2015

Share...





KONGSBERG CONCLUDES A $ 54 MILLION CONTRACT FOR THE DELIVERY WEAPON STATIONS TO CANADIAN ARMY
05.06.2020
Meggitt Training Systems to exhibit at DSEI 2017
14.09.2017
Rheinmetall at DSEI 2017
12.09.2017
General Dynamics Land Systems-Canada to update Canadian Army's LAV fleet
11.02.2017
Discuss