Plasan Wins Best Provider of Vehicle Survivability Protection Solutions
Category: Exhibitions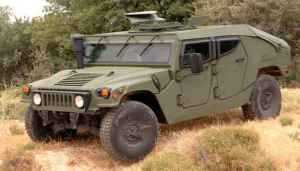 Plasan, a world leader in the development, integration and production of ballistic protection and crew survival, was awarded first place for excellence in ballistic protection technologies for vehicles, as part of the annual international conference in LMAV (Light & Medium Armoured Vehicles) in London.
Plasan's CEO, Dani Ziv, said when receiving the award: "We are convinced that our advanced survivability solutions save lives and provide the best defense for fighting forces as they carry out their tasks on the battlefield. We are very proud to receive this award," he said and added, "…and we see it as proof of the trust which our customers, worldwide, place in us with respect to the quality and reliability of our solutions, and to the advanced technology on which they are based."
Plasan received the award at the conclusion of the three-day international conference on ballistic protection technologies for vehicles (which took place on January 22nd-25th) where world-leading protection technologies companies from around the globe presented cutting edge developments in the area of vehicle protection.
Plasan
04.02.2008

Share...





Production of ALAN armored cars is in place in Kazakhstan
10.12.2017
Plasan is proud to be part of the HAWKEI Land 121 Protected Mobile Vehicle program together with Thales Australia
15.10.2015
LM Havoc 8x8 Demos High Levels of Crew Protection in Marine Corps
25.09.2013
Plasan introduces the Spider-SC1 Surveillance Vehicle - a complete solution for Homeland Security and border protection
08.04.2013
Discuss