Avon Protection at DSEI 2017
Category: Exhibitions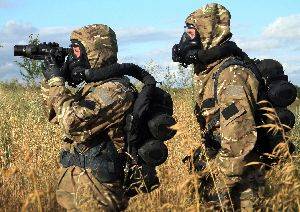 The last decade has clearly demonstrated that the nature of threats to international security has changed significantly. Challenges such as terrorism, state and non-state sponsored chemical attacks and more recently nuclear proliferation have created an entirely new security environment.
Avon Protection, understand the threats we have today and what they mean for tomorrow. With our extensive knowledge of customer needs, Avon Protection's innovations are designed with the user in mind and engineered for the most extreme of environments.
For over 125 years Avon Protection have been at the forefront of supplying specialist respiratory protection devices and equipment to military forces, civil and first line defence troops, emergency services and industrial, marine, mineral and oil extraction site personnel. They all put their trust in Avon's products to shield them from every possible threat, whether air, land or sea based.
Leon Klapwijk, President, Avon Protection commented, "To meet the needs of our customers and ensure they remain protected to the continually evolving threat, Avon Protection has continued to strive to remain at the forefront of protection technology, not just delivering equipment but end user capability, something we are excited to the showcase at DSEI."
At DSEI Avon Protection will be displaying the AvonAir range; the first adaptive powered air system. Revolutionising the CBRN environment, AvonAir delivers user configurable modules, adaptable protection factor, increased time on task, reduced physiological burden and lowest cost of ownership, through the systems lifetime. AvonAir is built around three flexible and adaptable modules; EZAir, MP-PAPR and CS-PAPR.
Common to the range is Avon's intelligent EZAir blower motor, which automatically adjusts its flow rate, depending on the number of available filters and the system configuration.
In addition, on show will be the AM69, based on the proven FM53 specialist mask platform, the AM69 has been specifically developed to meet the unique requirements of aircrew wearers who require CBRN respiratory protection at all altitudes up to 40,000ft (12,000m).
Avon Protection will also be displaying their new MCM100 military rebreather. The MCM100 is a fully closed circuit, electronically controlled, mixed gas rebreather CE tested to 100m, suitable for a large range of military or tactical diving disciplines such as Mine Countermeasure (MCM), Explosive Ordnance Disposal (EOD) shallow or deep, Mine Investigation and Exploitation (MIE) and Special Operations Forces (SOF).
Avon Protection
12.09.2017
www.avon-protection.com
Share...





General Dynamics Land Systems–UK showcases adaptable Foxhound vehicle at DSEI 2019
23.09.2019
Otokar offers solutions with technology transfer and local manufacturing models
13.09.2019
General Dynamics Land Systems–UK Will Deliver Innovative State-of-the-art Training Solutions for the AJAX Programme
14.09.2017
General Dynamics Land Systems–UK Showcases EAGLE Platform Ahead of MRV-P Programme Trials
14.09.2017
Avon Technical Products, Protection Group
Discuss